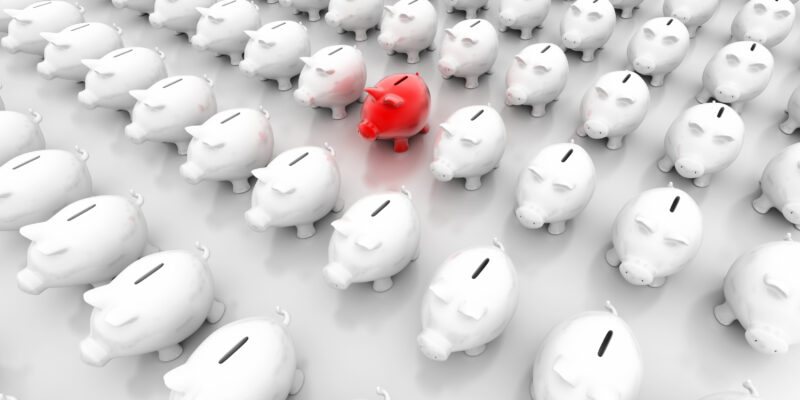 We advise Lenders (both traditional and alternative) as well as Borrowers of varying sizes across a diverse range of sectors. We offer our clients a clear, professional and commercial service and use our considerable experience to get the deal over the line.
Real estate finance
Our clients include UK and International Banks, Alternative Lenders, Funds, Developers and Portfolio Investors. With a wealth of expertise across our Banking, Commercial Property, Strategic Land, Housebuilder, Planning and Insolvency teams we are well placed to advise Borrowers and Lenders on:
Drafting and Negotiation of Finance Documents and security packages
Certificates of title and reports on title
Property due diligence
Environmental and Planning considerations
Construction contracts and lender enforcement of same
Insolvency and enforcement advice
Our 2023 year to date real estate finance roundup 
Alternative finance
We have extensive experience advising alternative providers of finance, including a number of peer- to-peer syndicates, in relation to both lending and collateralisation in Scotland. We routinely assist a number of the major players in the UK P2P market on real estate, development and bridging transactions and have originated suites of Scots law compliant template documentation for many.
Our work with some of the UK's most respected lenders and intermediaries in this sphere puts us in a good position to advise businesses seeking to borrow from Alternative financiers. Our significant expertise in this area means we are well placed, and well prepared, to assist borrowers in ensuring that their facilities are made available as quickly and efficiently as possible.
Scots law local counsel
We frequently act as local counsel support on cross border financing deals and regularly support English and international law firms on transactions involving Scottish entities or assets.
We are committed to provide focused and clear advice, on time and on budget.
Work highlights
SME borrower experience
Assisted our Borrower client with its refinance of a Development Facility from a clearing Bank to a Peer to Peer Lender. The Borrower was a high end boutique housebuilder known for redeveloping period properties in contemporary luxury apartments. Time was of the essence in securing finance to complete the development on schedule. Our property and construction teams assisted our Banking Team in ensuring the client's timescales were met.
Alternative lender experience
Our client was an alternative finance provider seeking to refinance a leisure resort business with multiple strata of creditors. This was a complex refinance where we assisted the senior syndicated lenders in dealing with a number other current creditors, meaning difficult inter-creditor issues had to be resolved. The Borrower's group was comprised of companies based in various parts of the UK.
Local counsel experience
We acted as Scots counsel to a national IT Services firm in connection with the amendment and restatement of its facilities with mainstream lender. The refinance was to enable the acquisition of a number of strategic target companies, including four based in Scotland. We assist our client's lead counsel, a Tier 1 English Regional Firm, in relation to the Scots law aspects of the finance documents, including the accession of the Scots Target Companies to the existing security and intercreditor arrangements.
Gillespie Macandrew advises Johnson and Johnson Foundation Scotland on New US$30 Million Impact Fund
We recently advised on the purchase of two Waitrose stores in Glasgow for £23.2m. 
In a bid to offer further support to beleaguered SMEs hit by the Covid-19 crisis the UK Government has launched of the Recovery Loan Scheme (RLS).
Contact the Banking team
Please provide a few details about your enquiry in this form and someone in our banking team will get back to you as soon as they can.
Practical and commercial while clearly explaining the Scots law implications and requirements. Friendly, helpful and responsive is how I would describe the team.
The Legal 500